Cake Box Snickerdoodle Cupcakes with Cool Whip Frosting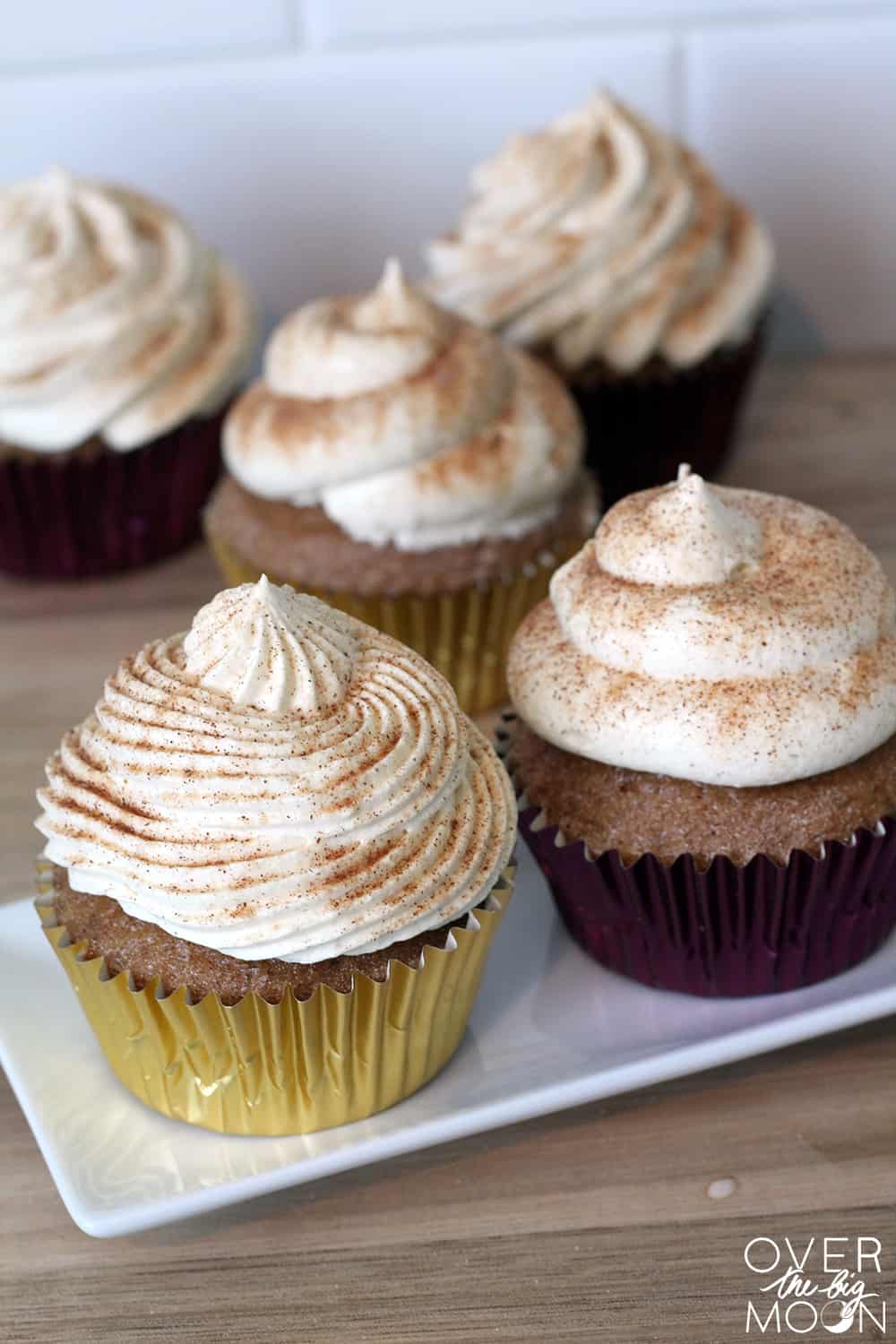 Come on guys – just looking at these pictures makes you want to go make a batch, right? They're literally sooo good and I promise you won't regret it!  And in my opinion, the best part is they're made from a simple Yellow Cake Box Mix!! Can I have a hallelujah?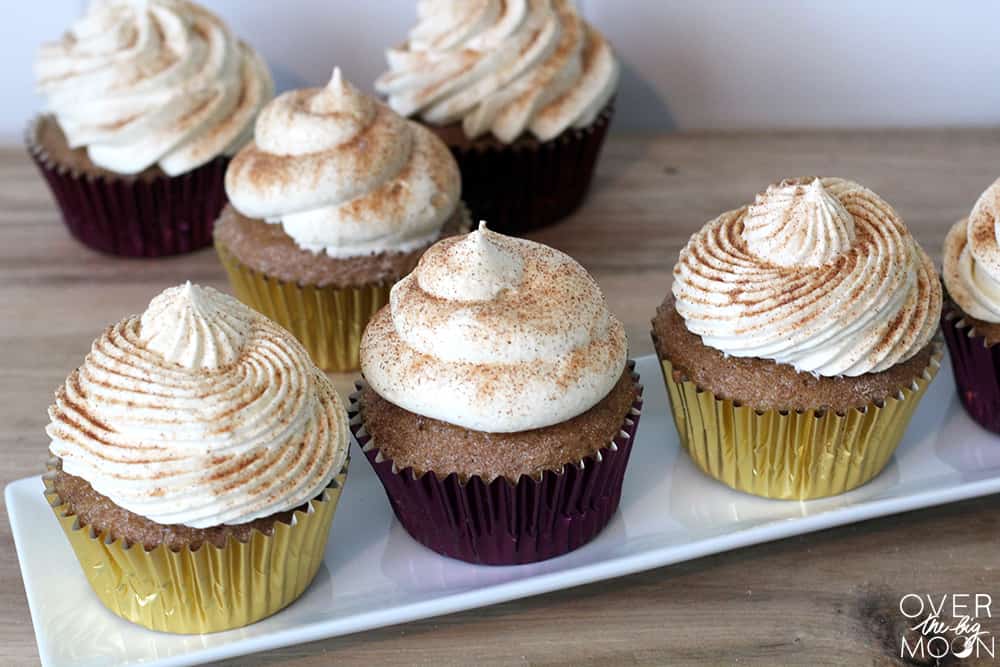 These are hands down my kids favorite cupcake! I make them for most holiday parties, but for sure they make an appearance at all our New Years, 4th of July and Halloween parties!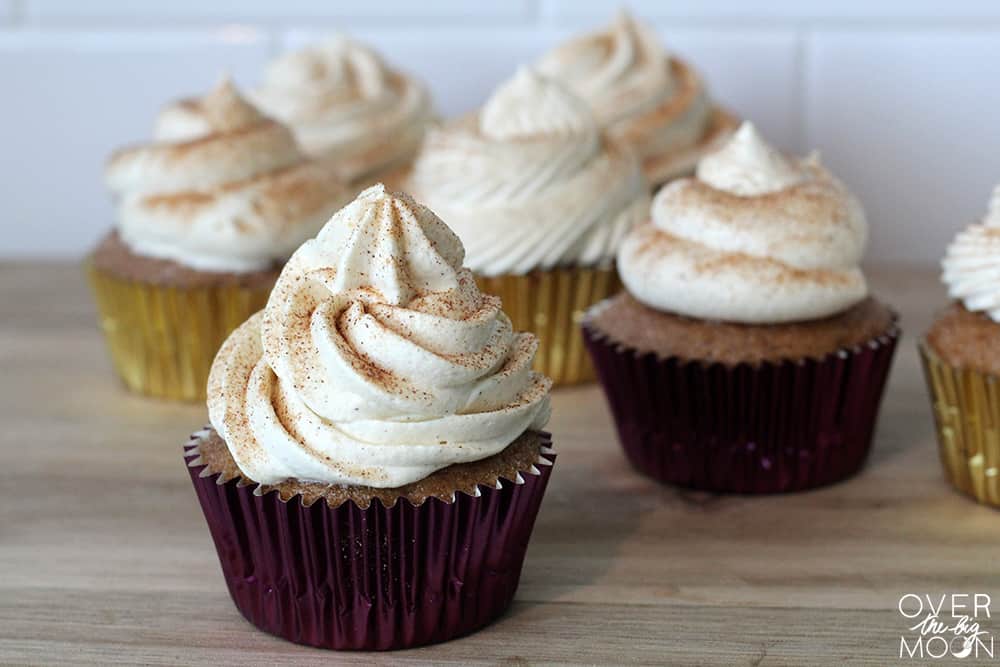 Cake Box Snickerdoodle Cupcakes with
Cool Whip Frosting
1 Yellow Cake Box Mix
Ingredients listed on your Cake Box Mix (eggs, oil)
2 tbsp Cinnamon
2 tbsp Sugar
1 3.5 oz Instant Vanilla Pudding mix
1 cup Milk
1 tsp Vanilla
1 8oz Cool Whip
1 tbsp Cinnamon
1 tbsp Sugar
Preheat the oven to 325 degrees.
Make the Cake mix according to the box directions.
Mix in the 2 tbsp Cinnamon and 2 tbsp Sugar into the cake mix.
Place cupcake liners in the cupcake pan.
Pour 1/3 cup of the cupcake mixture into each cupcake liner.
Cook according to the directions on the Cake Box and allow to cool completely before frosting.
Pour the pudding mix in a medium sized bowl and add the milk and vanilla. Whisk (or beat) the ingredients together until they're blended and the mixture begins to thicken.
Fold the Cool Whip, Cinnamon and Sugar into the pudding mixture. DO NOT over mix. You just want to fold it softly until it's combined.
Pipe onto the cupcakes using a piping bag or ziplock bag (with the corner cut off).
From >>https://overthebigmoon.com/cake-box-snickerdoodle-cupcakes/?utm_medium=social&utm_source=pinterest&utm_campaign=tailwind_tribes&utm_content=tribes&utm_term=312710150_9152878_150338