CHICKEN TINGA PASTA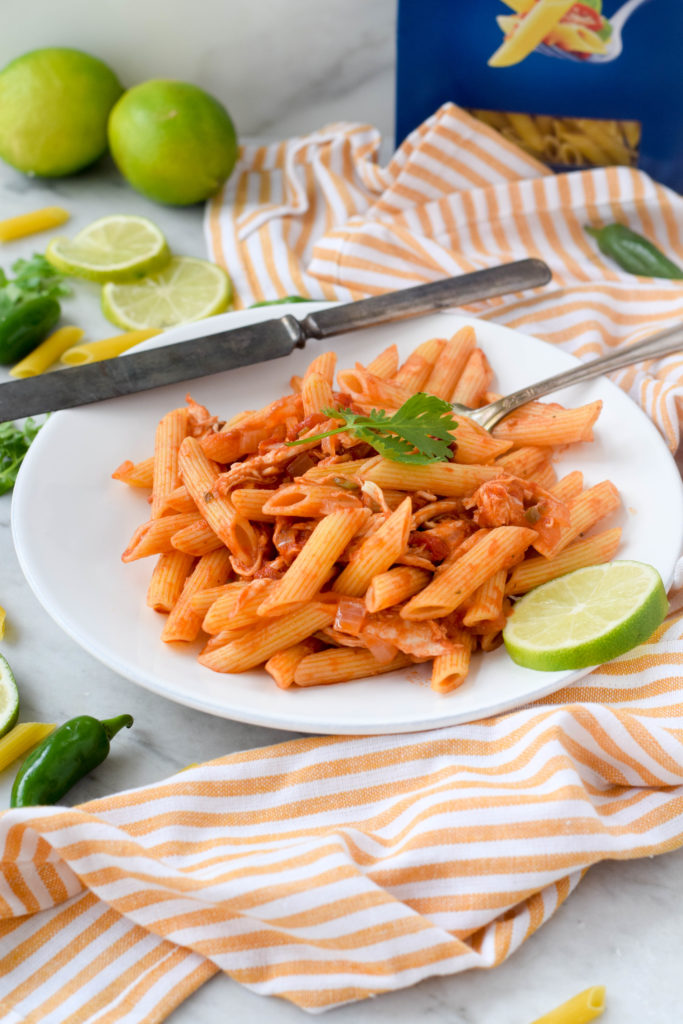 Today I am rethinking one of my family's favorite recipes: Chicken Tinga. Quick and easy to make, Chicken Tinga is a classic dish of shredded chicken in a tomato and chipotle chile sauce. I usually serve Chicken Tinga with corn tortillas, refried beans, and an assortment of toppings from avocado to sour cream.
Chicken Tinga is one of the dishes my family requests the most. Zuzu, especially, begs me to make it practically every week. But, being the restless cook that I am, I get bored making the same dish over and over again in the exact same way. I can't help but reimagine new ways to serve these family favorites.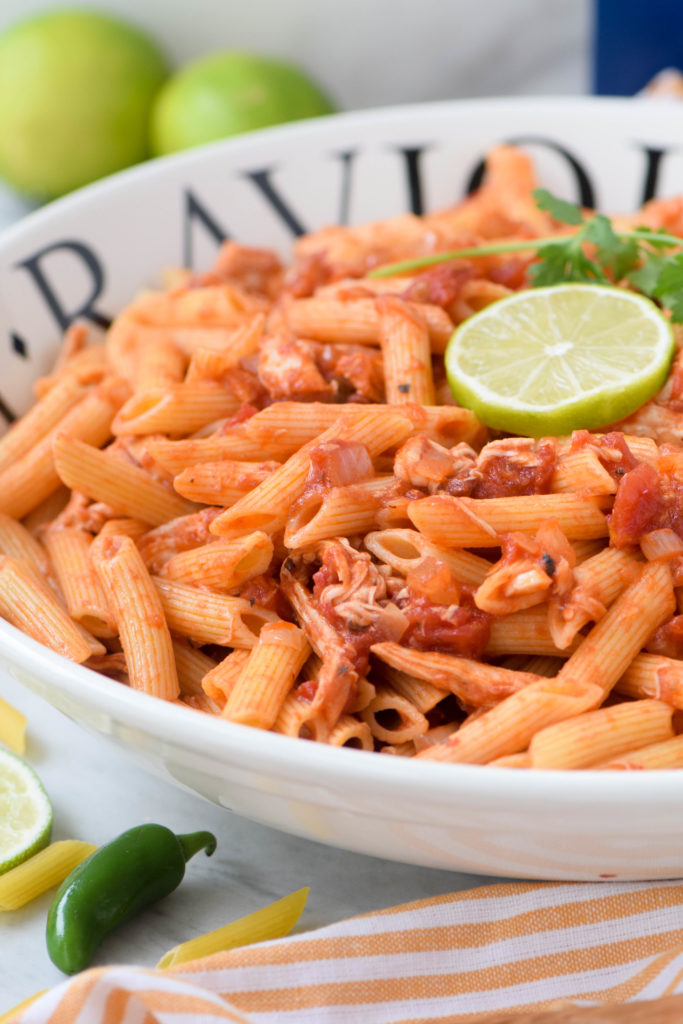 That's how I came up with this fusion dish: Chicken Tinga Pasta. What if, I thought, I served chicken tinga with its smoky, spicy tomato sauce over Barilla penne pasta instead of tortillas? How good might that be? Turns out, it's insanely good.
Of course, penne with a spicy tomato sauce is a classic. Take penne all'arriabiata, for example. Such a simple dish — just tomatoes, garlic and red pepper — but when made correctly, it is spicy enough to be distinct from marinara sauce and deserving of its moniker, which translates to "angry" pasta.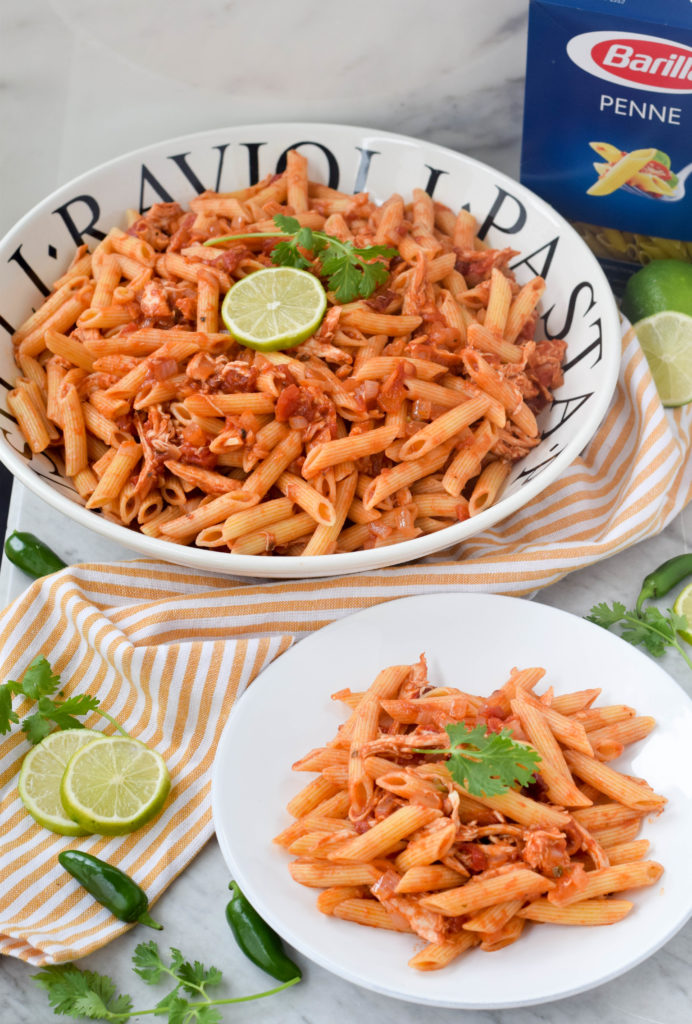 When I was in college, there was a restaurant in town – I want to say it was called Teresa's — that had the best penne all'arrabiata. I ordered every single time I went there, which was probably once a week. At least. (I really hated the cafeteria food.) So penne with spicy tomato sauce is nothing new to me.
For Chicken Tinga Pasta, the heat comes not from red pepper flakes but rather from smoky chipotle peppers in adobo sauce as well as some fresh jalapeños. (Chipotle peppers in adobo are simply smoked and dried jalapeño peppers that are packed in a vinegary tomato sauce. They add a distinctive smoky flavor to the dish. You should have no trouble finding them at the grocery store.)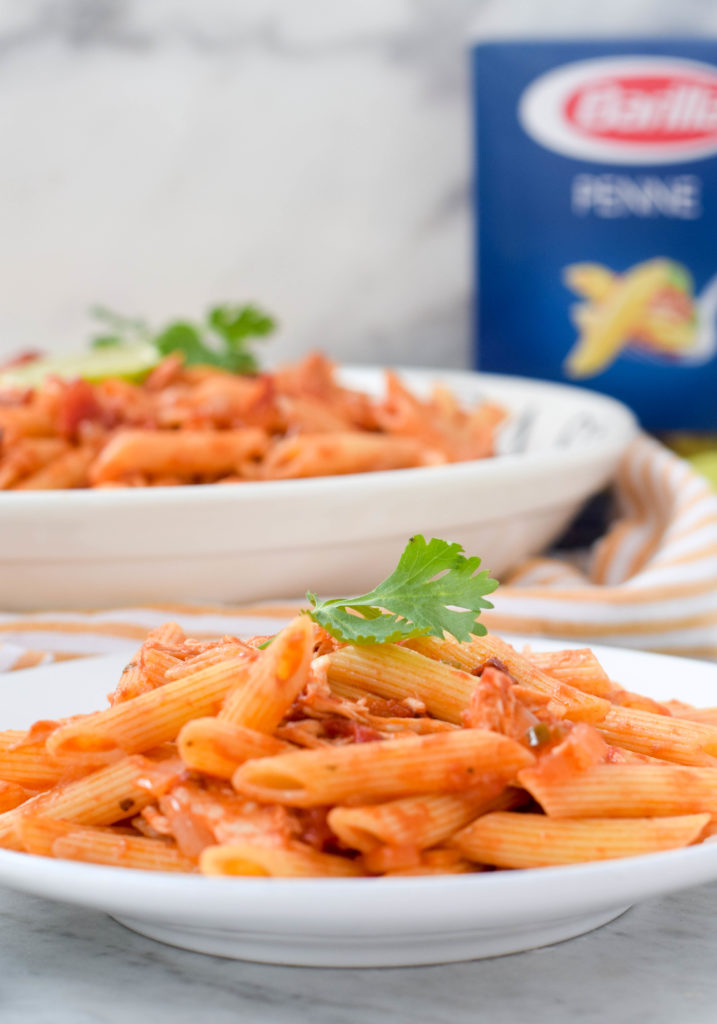 As it turns out, Barilla Penne is the perfect blank canvas for this fusion dish. Finishing the pasta in the sauce ensures that every piece is perfectly coated in spicy, smoky sauce. And with the protein from the shredded chicken, Chicken Tinga Pasta is truly a one-dish meal. But because it's pasta, your kids are guaranteed to love it.
If you are in a rush, you could even skip the step of cooking the chicken breasts in the oven. Simply purchase a rotisserie chicken from the store and shred the meat from that into the sauce. No one will ever know the difference and on a busy weeknight, every little shortcut helps, does it not?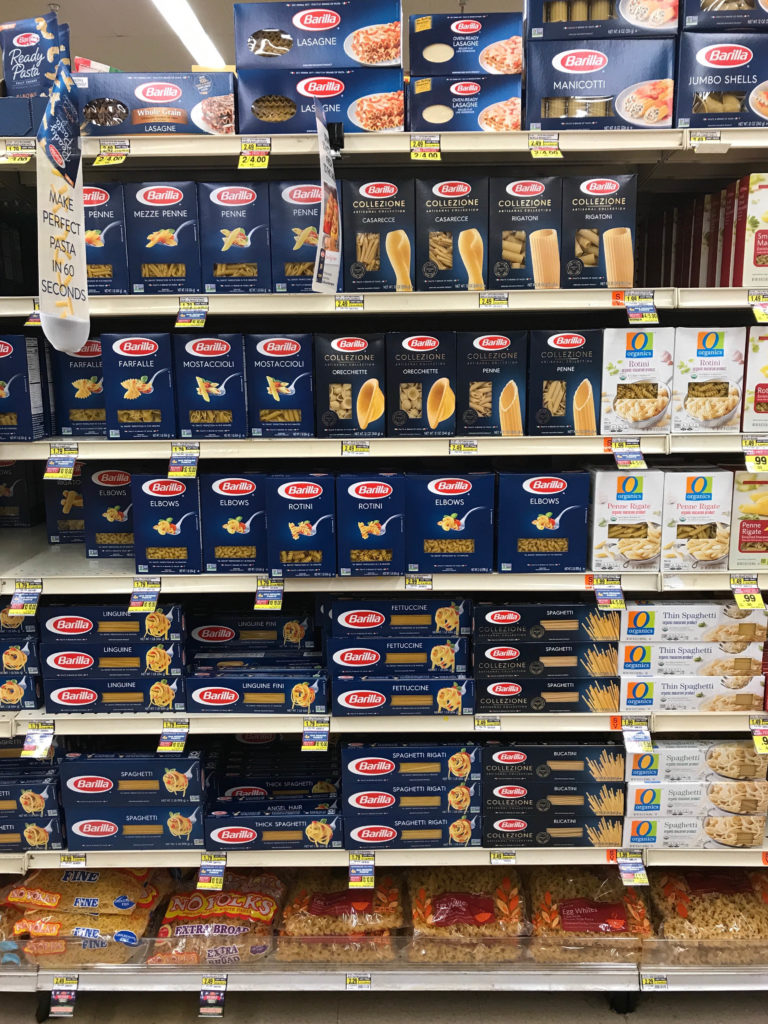 I rely on Barilla pasta for this and all my pasta dishes because it is easy to find at my local Jewel-Osco — also Safeway and Albertson's, if those are your local grocery stores — and it cooks up al dente every time. If you'd like to try Barilla pasta in your favorite pasta dishes, you can print a coupon from your computer and receive $1 off your next purchase.
For a chance to win some great prizes, like free pasta or an instant camera, be sure to visit the Barilla Flavor Fusion website and spin the wheel for your chance to win!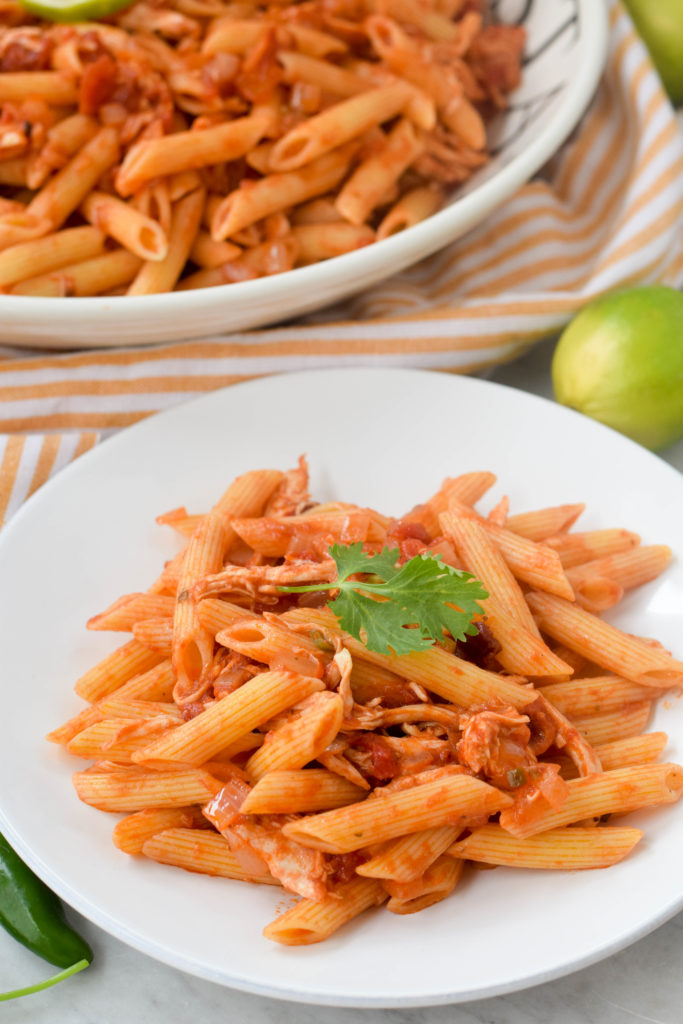 Do you have a favorite pasta fusion dish? If so, what is it?
Ingredients
2 split chicken breasts
1 TB olive oil
2 TB vegetable oil
1 onion, diced
2 cloves garlic, minced
2 jalapeno peppers, seeded and minced
1 tsp. dried oregano
1 28 oz. can chopped tomatoes
1 can chipotle chiles in adobo
1 box penne pasta
1 lime
Instructions
Preheat the oven to 375 and line a baking sheet with foil.
Rub the chicken breasts with olive oil and season well with salt and pepper. Place on lined baking sheet.
Roast chicken in the oven until cooked through, about 45 minutes. Allow to cool.
Remove meat from chicken breasts and shred into pieces. (May be done ahead.)
Heat the vegetable oil over medium heat in a deep skillet.
Saute the onion over medium-low heat until softened and translucent, about 10 minutes. Season well with salt and pepper and oregano.
To the onion in the skillet add the garlic and shredded chicken and toss to combine.
Add the can of tomatoes, one chopped chipotle chile and several tablespoons (to taste) of the adobo sauce from the chipotle chiles.
Bring mixture to a boil, and then turn down heat and simmer until thickened.
Meanwhile, prepare the pasta according to the package directions. Reserve 1/2 cup of the pasta water. Drain.
Toss the pasta in the chicken tinga until coated. If sauce is too thick, thin with the reserved pasta cooking water.
Taste and adjust seasonings. Spritz with juice from the lime.
Serve immediately.
From >>http://www.westoftheloop.com/2017/10/09/chicken-tinga-pasta/