DISNEY'S EDIBLE PEANUT BUTTER PLAYDOUGH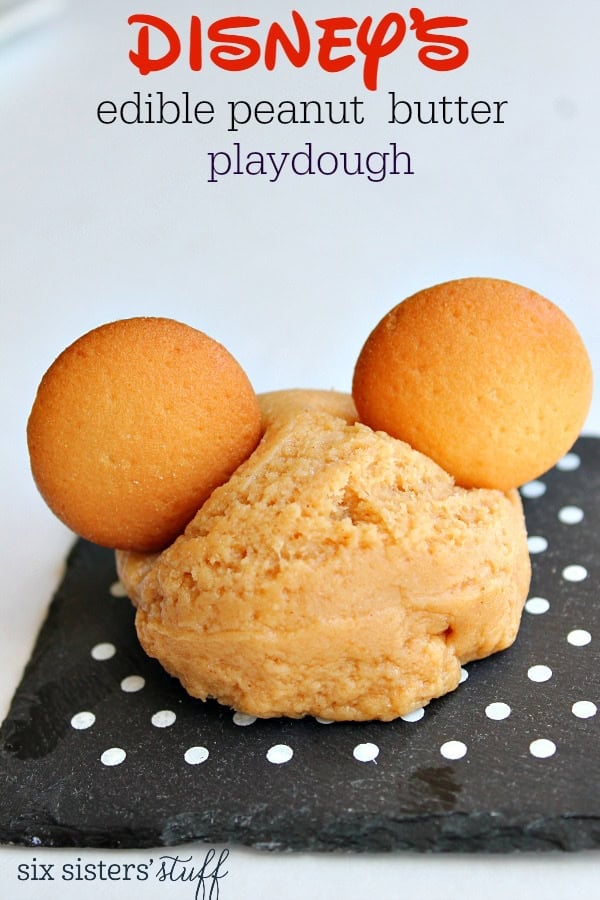 Looking to book a  Disneyland vacation? Click below to get the best prices for your trip!


You can play with your food and eat it too!  At least when it comes to Disney'sEdible Peanut Butter Playdough from the Coral Reef Restaurant in Epcot.  This is a popular dessert for kids!  It's also a lot of fun when those summer days get long and they are looking for something fun to do!
DISNEY'S EDIBLE PEANUT BUTTER PLAYDOUGH
INGREDIENTS
1 cup creamy peanut butter
1 cup light corn syrup
1 cup powdered sugar
2-3 cups powdered milk (just the dry powder)
vanilla wafers for ears (optional)
INSTRUCTIONS
In a large bowl mix the peanut butter, light corn syrup and powdered sugar together until well blended.
Then add in the dry powdered milk mix one cup at a time. Knead with your hands until smooth. You may not need the whole 3 cups. Check your dough after 2 cups and add more as needed to reach the right consistency of playdough.
(Its' a little greasy because of the peanut butter so we made sure the kids played on a safe surface such as the kitchen counter or table.)
From >>https://www.sixsistersstuff.com/recipe/disneys-edible-peanut-butter-playdough/