Gingerbread Cupcakes With Cinnamon Cream Cheese Frosting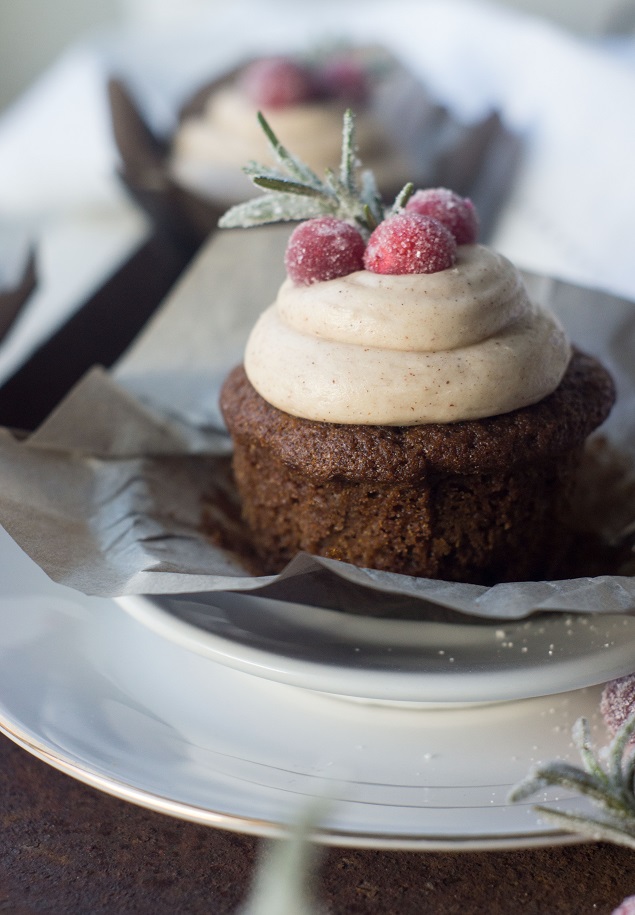 Hello my sweet Eighteen25 Friends!!! Alanna here from Two Sisters and A Story. Who doesn't love a good holiday cupcake in your life?!?! This recipe has been one of my favorites for years!!! My cute sister introduced me to it and we fell head over heels for it, and so will you! It tastes like Christmas in your mouth. That being said… ENJOY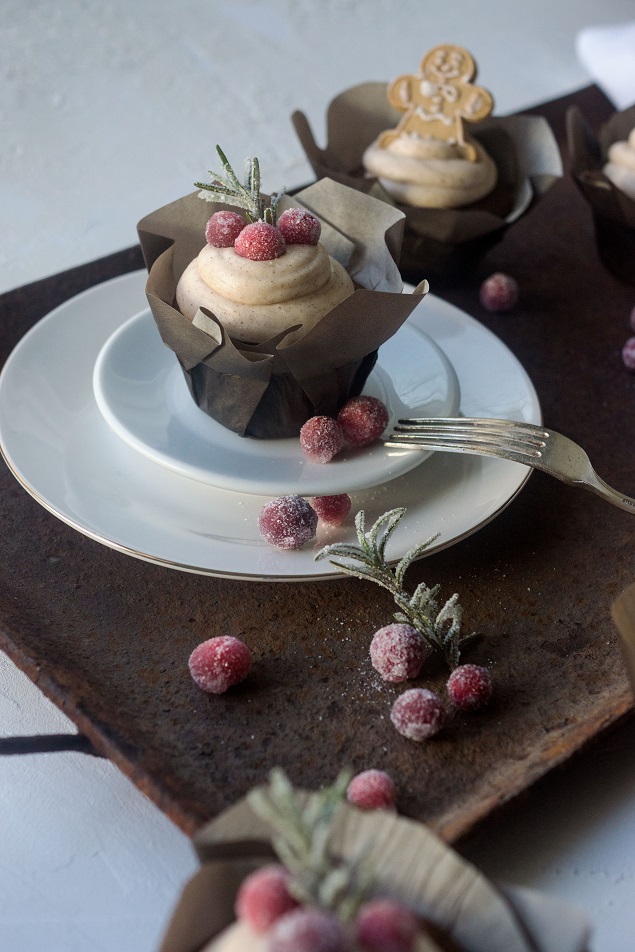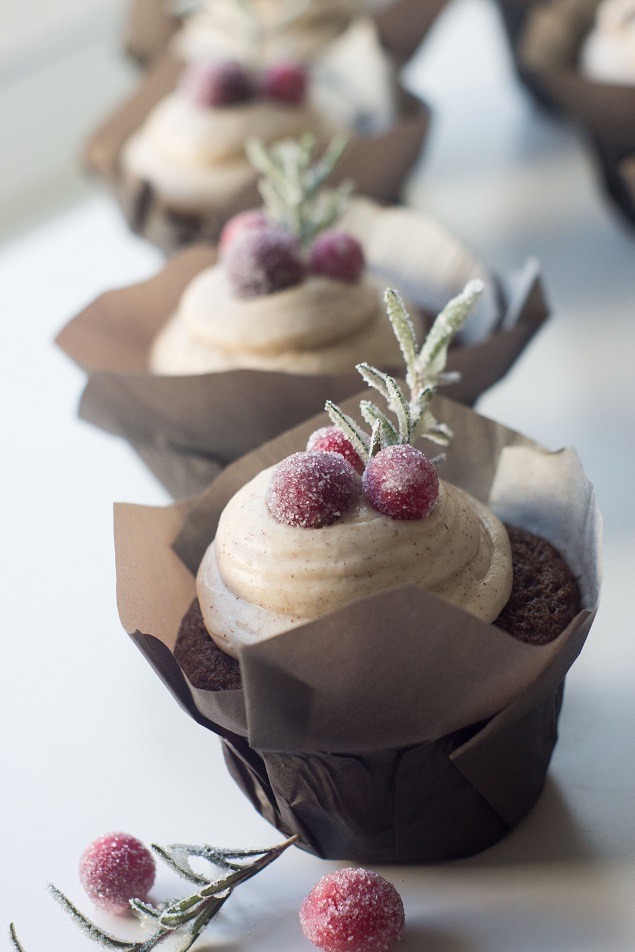 Gingerbread Cupcakes with Cinnamon Cream Cheese Frosting
Cupcake Ingredients
1/2 C Granulated Sugar
1/2 C Butter softened
1/2 C Molasses
2 Eggs
2 C all purpose flour
1 tsp baking soda
1/2 tsp salt
1 1/2 tsp ground ginger
1/2 tsp ground cinnamon
1/2 tsp ground all spice
3/4 cup water
1.Heat oven to 375 degrees. Line regular cupcake tins with cupcake liners.
2. In a large bowl, beat sugar, butter, molasses, and egg in mixer on medium speed. In a different bowl combine all the dry ingredients, including the spices.
3. Alternately add dry ingredients and water in 3 batches, ending with dry ingredients
4. Spoon a 1/4 cup into each cupcake cups
5. Bake 15-18 minutes or until toothpick comes out clean. Cool 5 minutes; remove from pan to cooling racks
Cinnamon Cream Cheese Frosting
1 Pkg ( 8 oz) Philadelphia Cream Cheese, soften
1/4 C butter, softened
2 tsp lemon juice
1 tsp ground cinnamon
1 tsp vanilla
4 C powdered sugar
1-2 tsp milk
In a medium bowl beat cream cheese, butter,, lemon juice, and vanilla until smooth. Slowly add in powdered sugar 1 cup at a time, on low speed until smooth. Beat in milk 1 tsp. at a time until spreadable.
Pipe or spread generously on top of each cupcake. Decorate with Ginger bread cookies (found ours at Sprouts) or decorate with candied cranberries and rosemary.