Guardians of the Galaxy Floats
Star Lord is great.  He's funny; he's got great dance moves.  But Groot, especially Baby Groot when he's dancing.  I just can't accurately predict how many times I'm going to see Guardians of the Galaxy: Vol. 2 just so I can watch Baby Groot.  It's going to be a lot.
In honor of Groot, my family and I celebrated the release of Marvel's Guardians of the Galaxy: Vol. 2 with Guardians of the Galaxy floats.  We call them Groot Beer Floats as they are blended root beer floats with lots of fun extras.  Check out the super simple recipe that's out of this galaxy!

This post may contain affiliate links. All thoughts and opinions are my own.
In Guardians of the Galaxy: Vol. 2, we find ourselves alongside Peter Quill (Chris Pratt) and the rest of the guardians as they travese the galaxy on an epic journey to solve questions regarding Quill's father.  You may remember at the end of the first film that Yondu remarked it was good they hadn't delivered Quill to his father.  With another stellar soundtrack, Quill, Gamora (Zoe Saldana), Drax (Dave Bautista), Rocket (Bradley Cooper), and Baby Groot (Vin Diesel) must keep their new family intact throughout the cosmos.
Opening weekend for Guardians of the Galaxy: Vol. 2 brought in $145 million dollars.  And that's for people's first trip to the theaters.  It's definitely a repeat watch.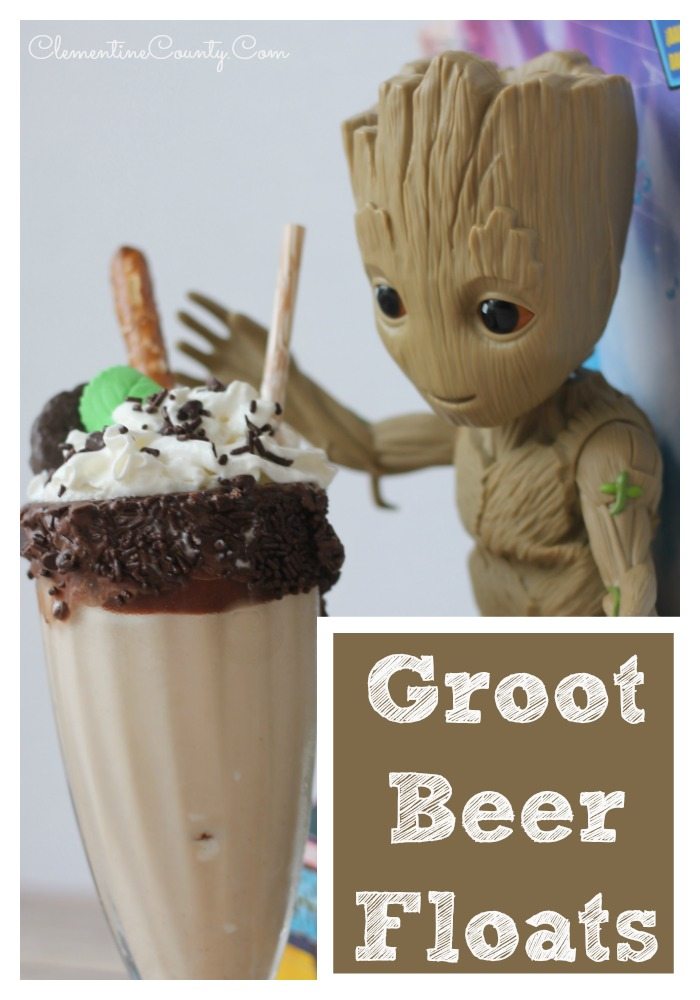 What You'll Need:
Sprinkles, Mini Chocolate Chips, and any other goodies
Root beer
Vanilla ice cream
Pretzel Rods
How to Make Groot Beer Floats:
The unicorn trend really took dessert to a whole new level.  We could make a blended root beer float & call it good.  But that's waaaay less fun than a glass that's rimmed with a second dessert.
To start, melt chocolate candy melts according to package directions.  Once melted, dip rim of glass into the chocolate to coat.  Add sprinkles, mini chocolate chips, and other other treats you've collected.  No, you're not The Collector.  Let the chocolate set.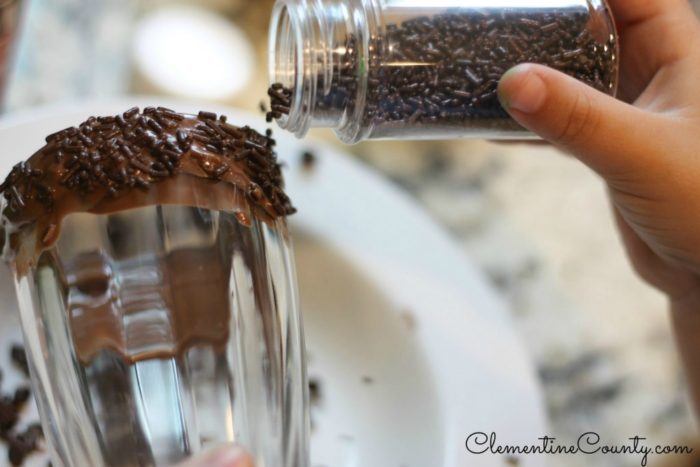 Next, you'll blend root beer and vanilla ice cream for your float.  We used 1 cup of root beer and 2 scoops of ice cream for each shake.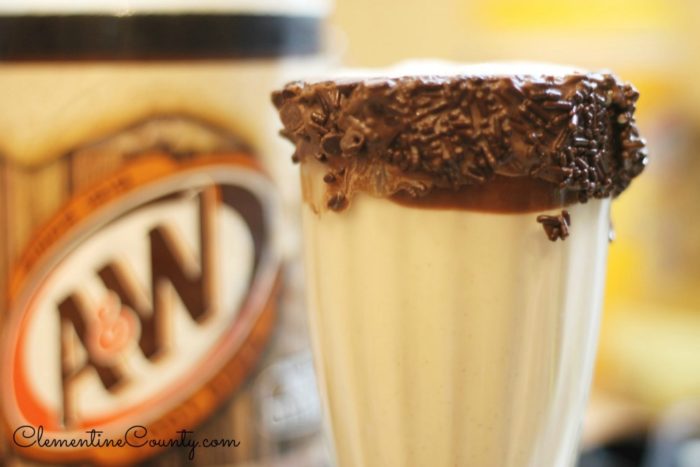 Pour your blended root beer float into the prepared glass.  Top with whipped cream and any remaining sprinkles.  To represent Groot's tree like identity, we added a wood-themed paper straw (seriously so cute) & a pretzel rod.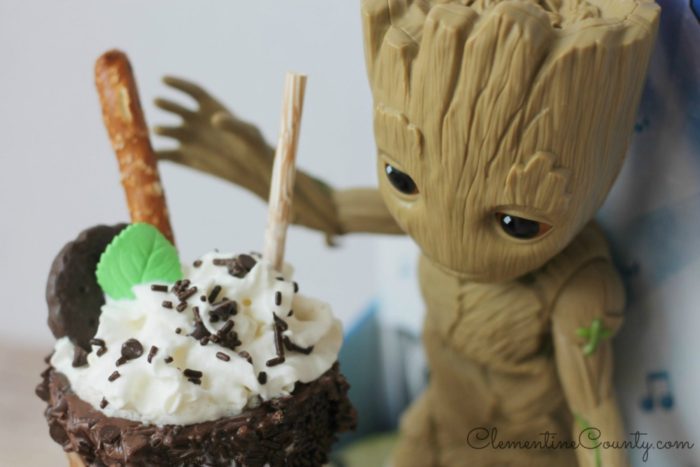 Salty and sweet are as great of a combination as tree and raccoon, right?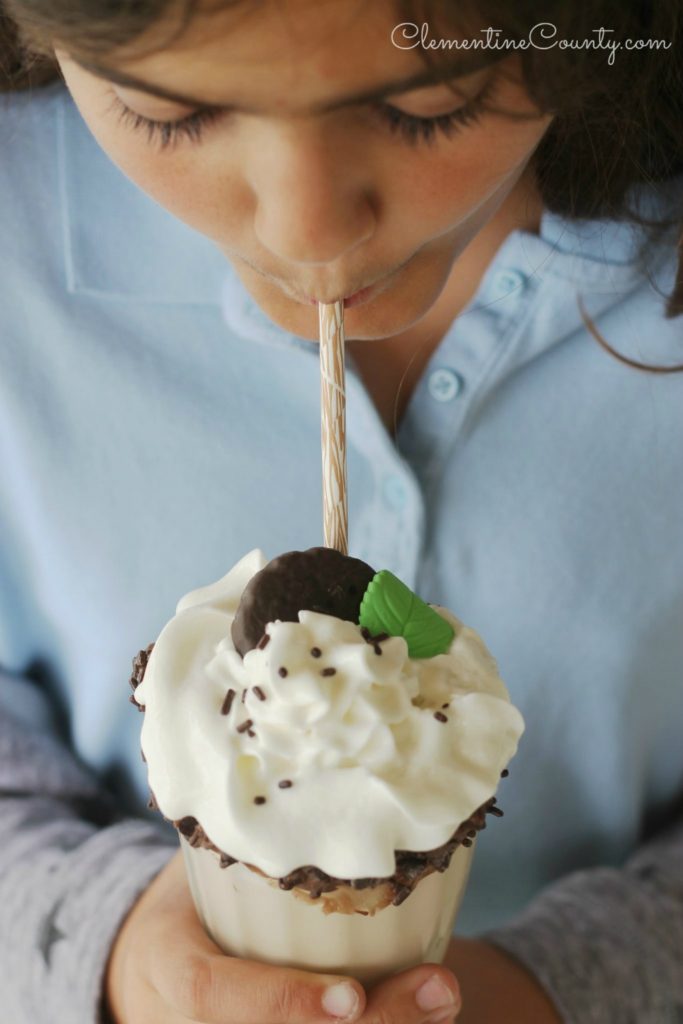 From >>http://www.clementinecounty.com/guardians-of-the-galaxy-floats/