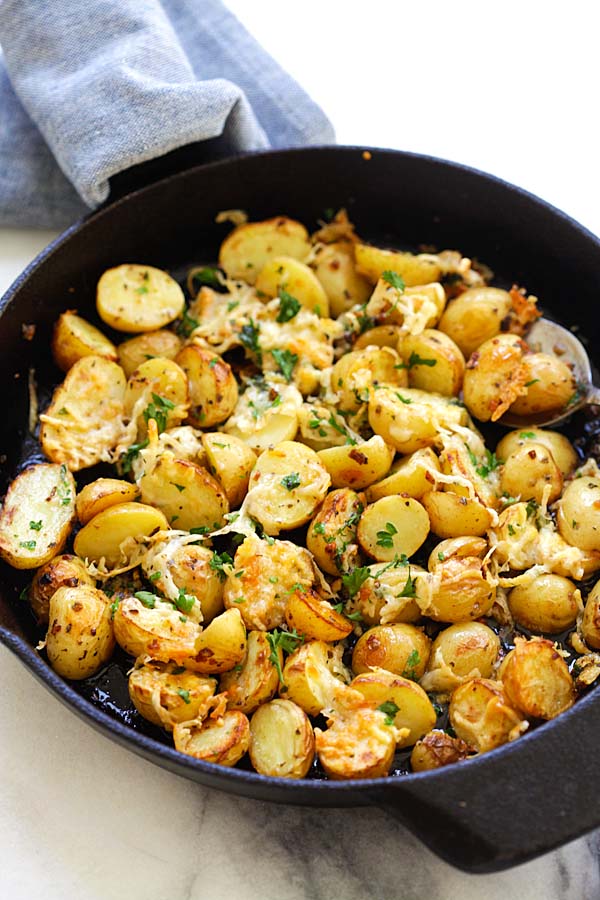 Italian Roasted Potatoes
Italian Roasted Potatoes – buttery, cheesy oven-roasted potatoes with Italian seasoning, garlic, paprika and Parmesan cheese. So delicious!
This Italian roasted potatoes recipe is fast becoming my favorite side dish in my family. The reason is very simple; these potatoes are super easy to make but they are absolutely out-of-the-world delicious. Just look at the pictures, don't you agree?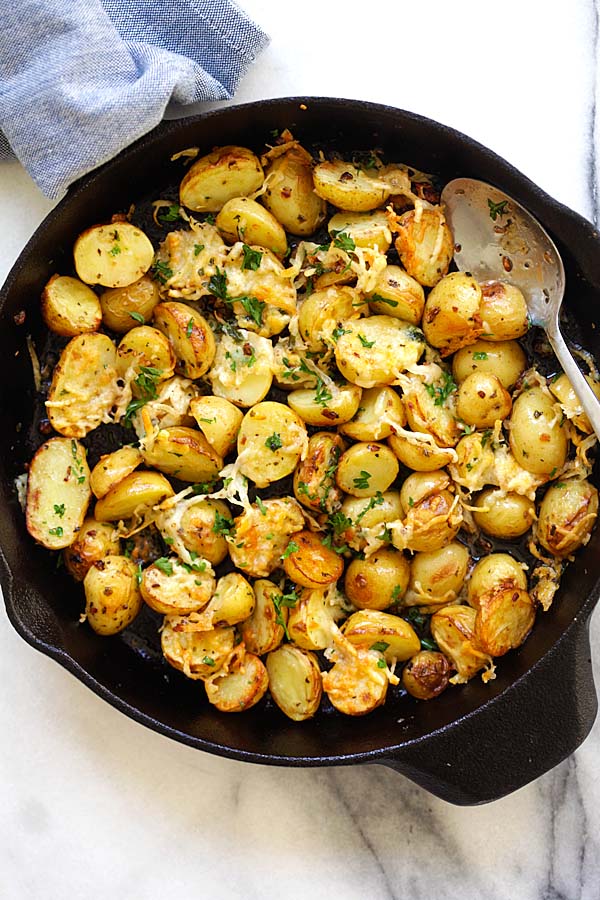 I love baby potatoes and they are perfect for these Italian roasted potatoes. Baby potatoes are quick to cook and take only 20 minutes from prep to dinner. Just pick up the smallest baby potatoes you can find at your local store the next time you go shopping.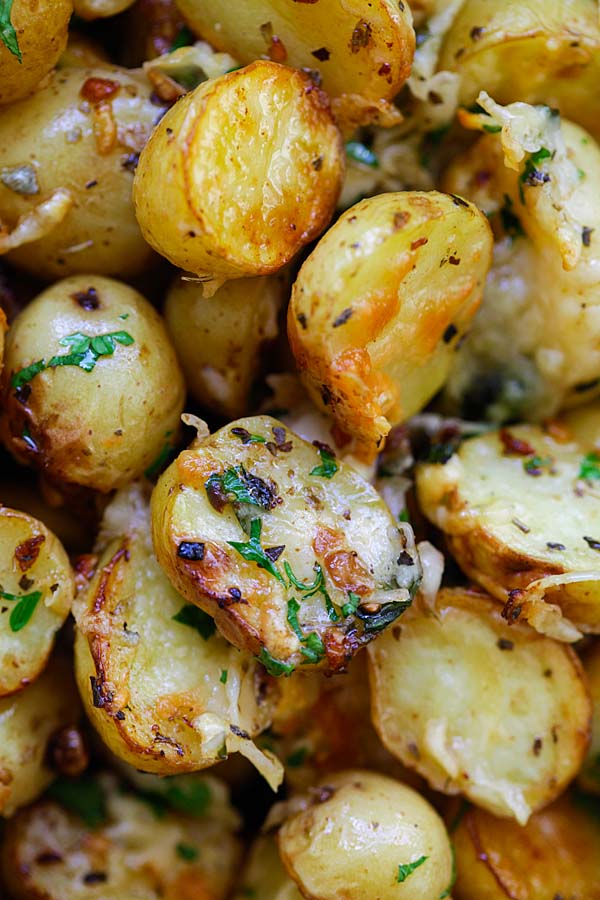 I started off the potatoes on the stove top, cooking them with garlic and Italian seasonings. Top with generous amount of Parmesan cheese and transfer the skillet into the oven and roast for 15 minutes. To make things even better, top the potatoes with small butter cubes. Let them melt and you will have the best roasted potatoes you have ever made at home!