MICKEY MOUSE CUPCAKES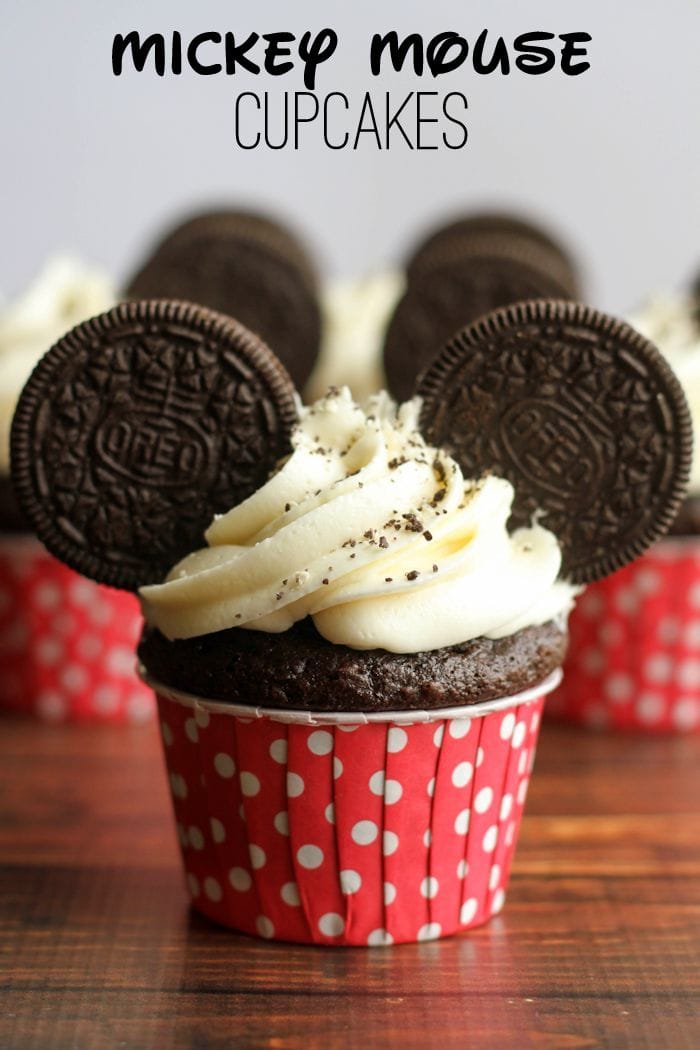 Hey, it's me – Lily! I hope you're having an awesome weekend. I know, I am!! Guess why? My aunts and grandma are in town!! But it's also sad because they are leaving tomorrow. 🙁 Do you remember when I told you about my dance recital? It was a Disney theme. SO, my mom made Mickey Mouse cupcakes for the refreshments. They were inspired by this recipe from Will Cook for Smiles. The recipe was fun and delicious! Did you know that Oreos make perfect ears for Mickey and Minnie? I really think you'll like them.
NOTE FROM MOM (Kristyn):
I used Betty Crocker's Black & White Cupcake mix – I used two of them to make 2 dozen cupcakes.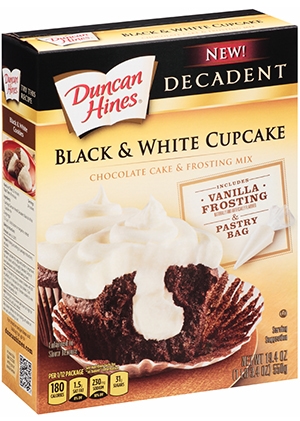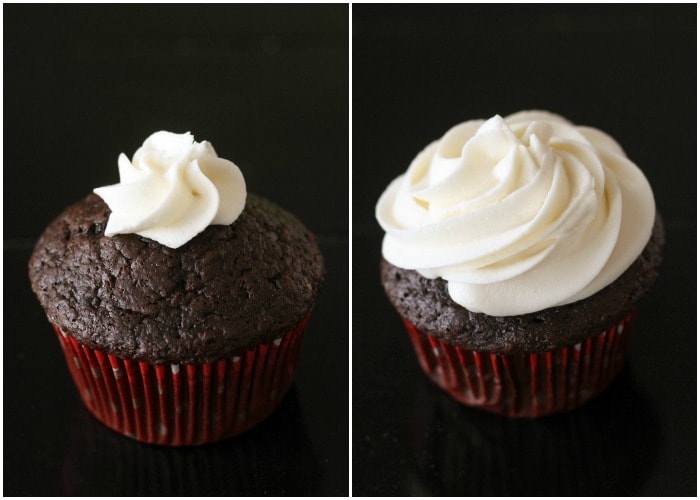 Add your frosting to a piping bag – I used a 1M Wilton Tip. Add some frosting to the middle and the pipe all around starting at the edge and ending at the top of your initial dollop.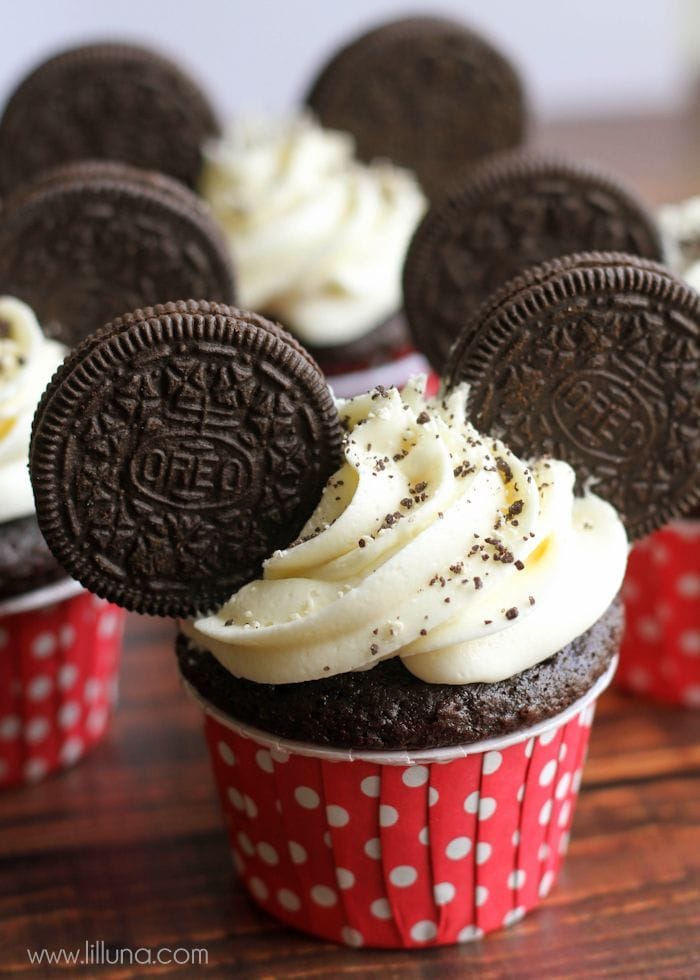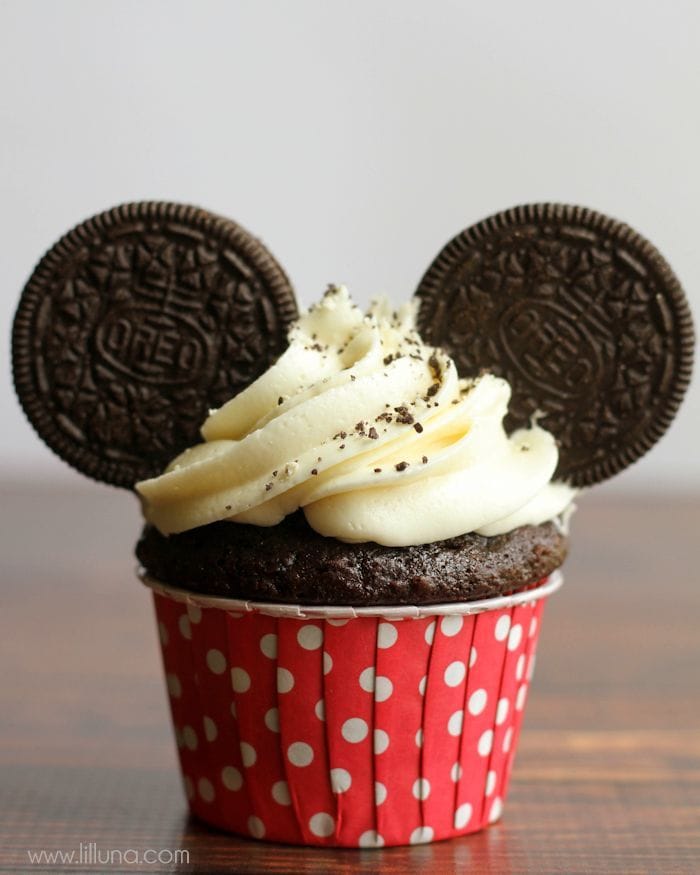 MICKEY MOUSE CUPCAKES
Betty Crocker's Black & White Cupcake mix
2 eggs
¾ cup water
¼ cup oil
Frosting Pouch + 2 tsp. water and ½ cup butter softened.
Make cupcakes as directions stated on box (blend mix, 2 eggs, water and oil and pour into liners).
Bake at 350 for 18-23 minutes. Let cool.
Wait to make frosting when close to serving.
For frosting I added ½ cup powdered sugar and a tablespoon of milk and blended it with the frosting pourch, water and softened butter.
Add frosting to piping bag with 1M Wilton tip and pipe on cupcakes.
Add sprinkles and Oreos.
From >>https://lilluna.com/mickey-mouse-cupcakes/