Pinata Cupcakes
Pinata Cupcakes scream party time! With a fun surprise M&Ms center, these cupcakes will bring smiles to everyone. I also have a giveaway to celebrate my birthday so stick around for that!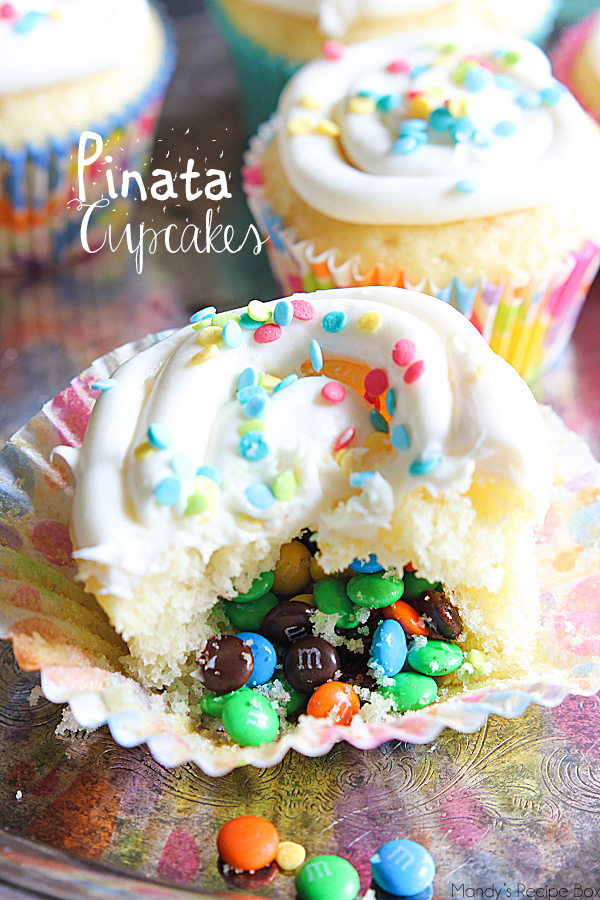 May is a fun month for me. There's Mother's Day and my birthday! A few bloggers (who also have May birthdays) and I are celebrating today with fun birthday ideas and a $500 cash prize! Thanks Kristin of Yellow Bliss Road for hosting this giveaway. Let's get onto the fun…
So I thought I was being all creative making these Pinata Cupcakes until I got on Pinterest and saw that there are quite a few of them already out there. I decided to go ahead and share these with you anyway. There's no such thing as a single original recipe these days with so many food bloggers out there. You're bound to find more than one variation of a recipe out there. It's super easy to make these cupcakes. You use the same method as in my Raspberry Filled Cupcakes. Just cut out the center of the cupcakes, fill with M&Ms, replace centers and ta-da!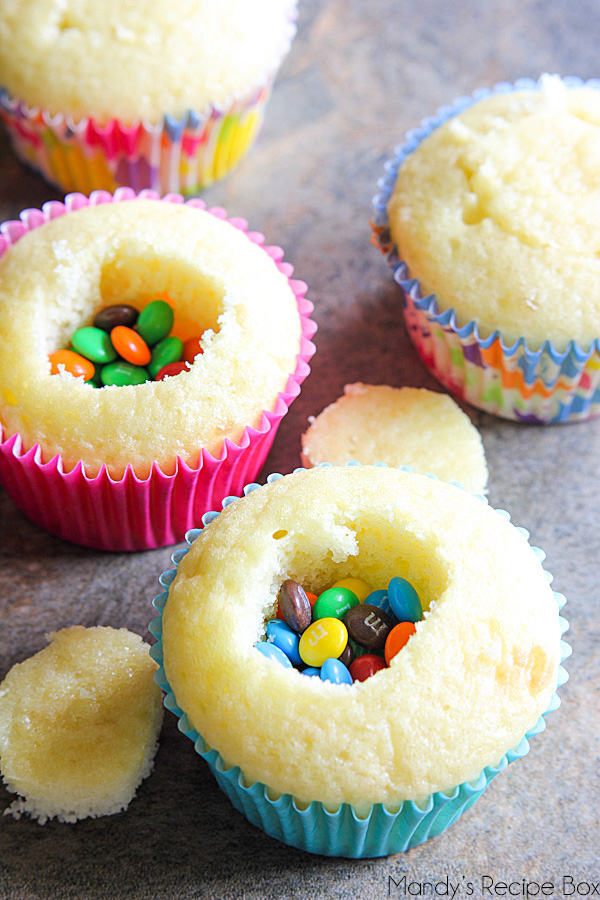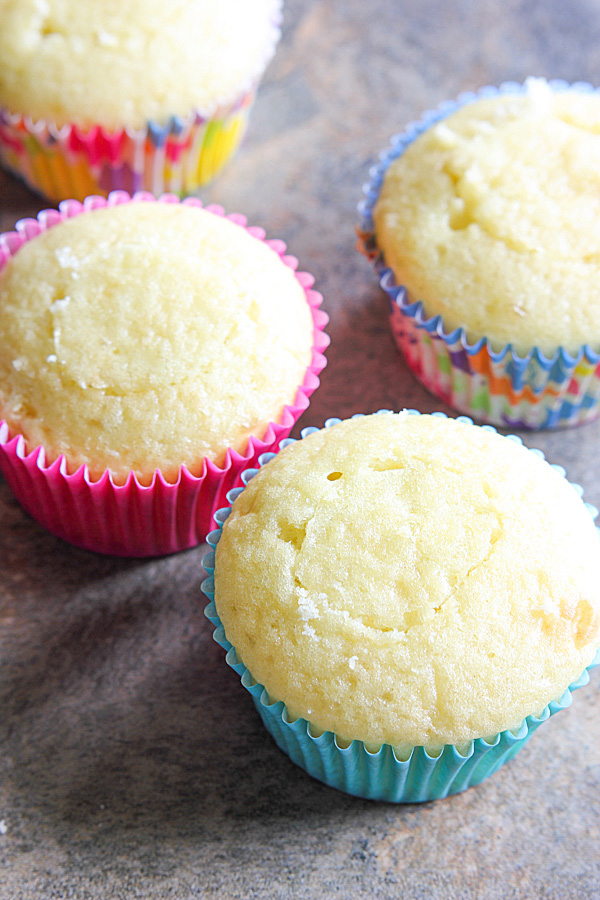 Now just frost, top with sprinkles and serve!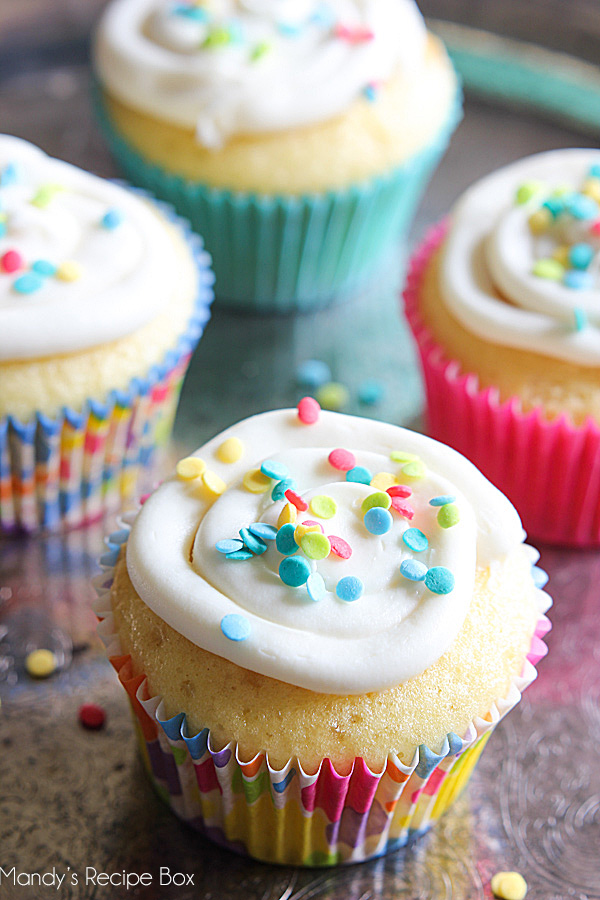 P.S. I never claimed to be a cake decorator so move along and just enjoy the awesomeness that are these cupcakes. It was so fun watching my kids bite into these. Isaac's face lit up and he said, "COOL!" Make sure to give them a try at your next birthday party. Or just for fun because that's exactly what they are.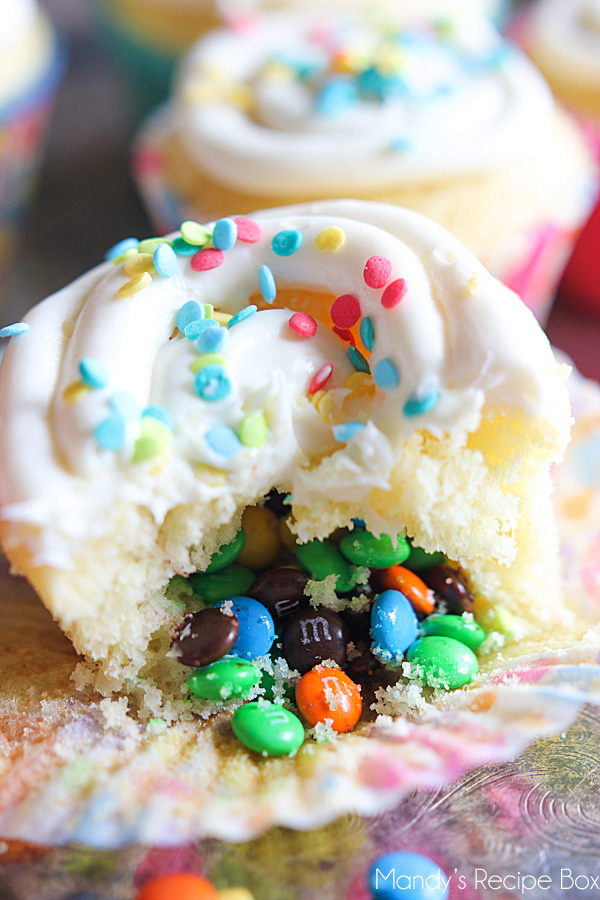 Pinata Cupcakes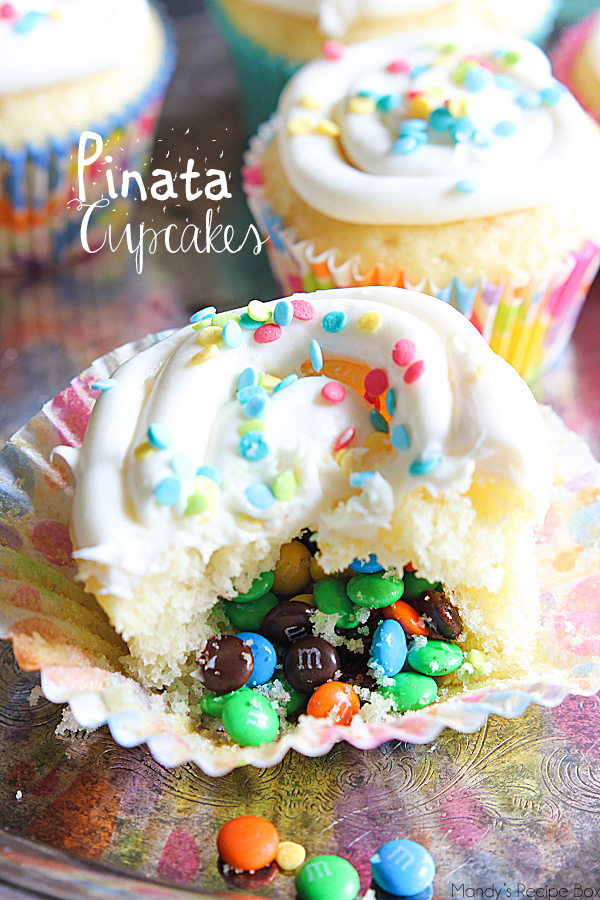 Author: Mandy Bird
: Dessert
1 box white cake mix plus ingredients called for on back of box
M&M minis
frosting
sprinkles
Make cupcakes according to box directions. Allow to cool completely before filling.
With a small knife, cut centers out of cupcakes and trim off the bottom of the "lid".
Fill with M&M minis and replace "lid" of cupcake.
Frost as desired and add sprinkles.
Enjoy!